Valiant Lady, the second cruise ship from Virgin Voyages, combines the comfort and luxury of a yacht with the limitless entertainment and dining options of a much larger ship, encouraging intimate and meaningful connection. With a bar in each specialty location, Valiant Lady has more than 20 dining options, ranging from steakhouses and Korean BBQ to drag brunches and an international food market. Buzzing with anticipation, Virgin Voyages has built a boutique hotel ship that is inspired by the romance of the open sea and the modern luxury of yachting. Onboard passengers will experience exhilarating, modern, and immersive festival-like lineup of performances and happenings in place of traditional Broadway productions.
Ship Details
1,330 cabins and 78 RockStar Quarters

20+ Eateries Onboard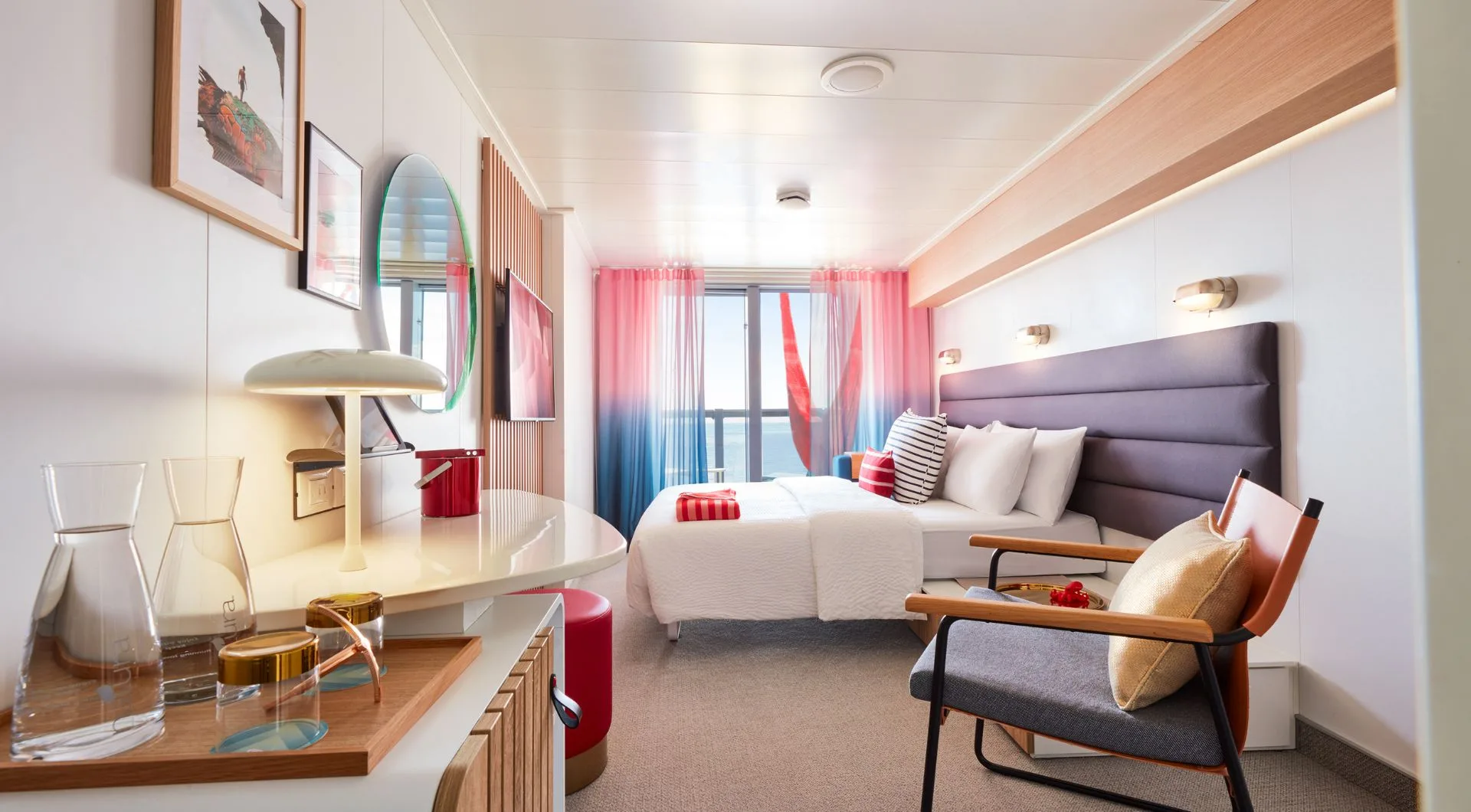 Lavish Cabin Accommodations
Whether you're getting ready inside at the glam area, rinsing off in your Roomy Rainshower or relaxing outside on your hand-woven terrace hammock (that almost all of our Sea Terraces offer), our spaces are designed to give you sweeping views of the horizon as our mood lighting intuitively matches the light from the oncoming sunset.