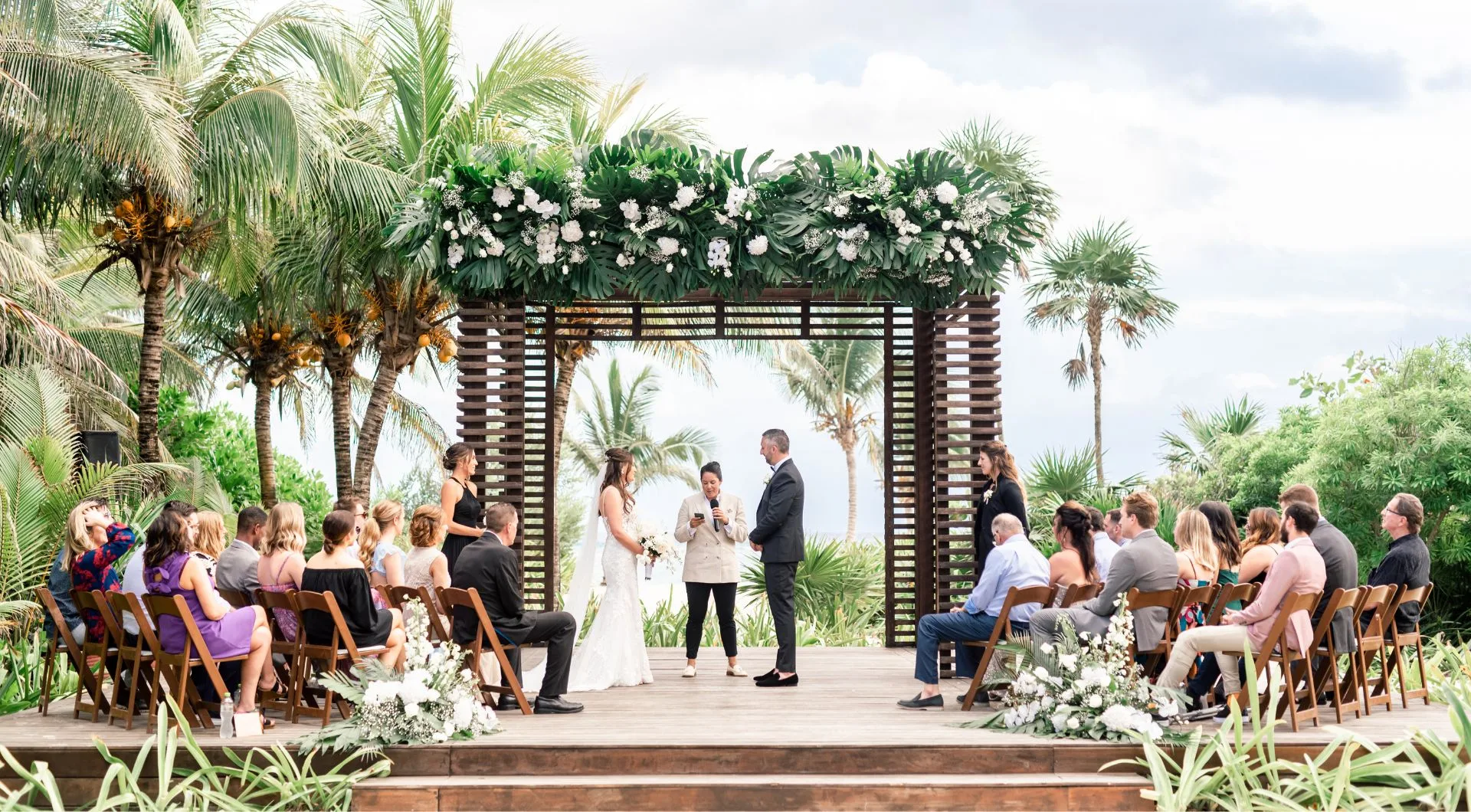 DEDICATED GROUP TRAVEL EXPERT

EXCLUSIVE AMENITIES
Say "I Do" with LaMacchia Travel.
Planning a beach wedding with a large group of guests can be a daunting task, but using LaMacchia Travel for all your travel booking and planning needs can make it an easy and stress-free experience! With a full range of services available with helpful advisors, you can bring your dream beach wedding to life. Not only beach weddings, but there are also options for chapel ceremonies and elopements – not to mention the convenience of booking at all-inclusive resort packages that fit your budget and makes the planning process virtually effortless! So don't worry—leave the travel arrangements to LaMacchia Travel and enjoy every moment of your destination wedding bliss!